WooCommerce Estimated Shipping Date Per Product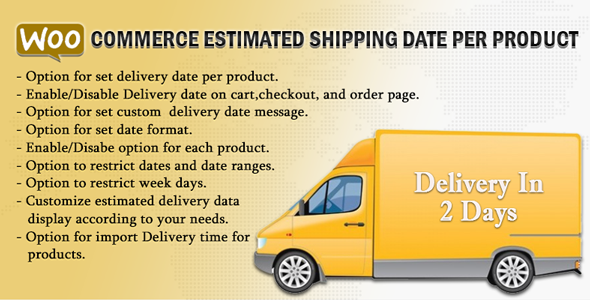 Last update was on: March 26, 2023 8:38 pm
WooCommerce Estimated Delivery Or Shipping Date Per Product allow you to display estimated delivery/shipping date per product and order.
You can display estimated delivery date on product page,shop page,product archive page,cart page,checkout page, order page and order email.
Using...
User Reviews
Only logged in customers who have purchased this product may leave a review.